NCTC Features
NCTC supports the CT policy, intelligence, military, law enforcement, and homeland security communities through a range of products, including daily threat reporting; analytic assessments; and situational awareness reports, and alerts, advisories and warnings. These NCTC products are available through US Government Internet portals as well as other US Government distribution channels. For more information on accessing these products, please contact This email address is being protected from spambots. You need JavaScript enabled to view it..
This fact sheet, updated annually, provides a primer on TIDE, the knowledge bank that supports the U.S. Government's terrorist screening systems. Through the Intelligence Reform and Terrorism Prevention Act of 2004, Congress mandated that NCTC establish and manage TIDE. (Current as of 31 Oct 2020)
Inside NCTC provides an in-depth look at the history, function, and impact in the effort to protect and secure our nation from terrorist attacks. This primer is a testament to how NCTC has evolved to be a primary provider of timely and actionable intelligence to new customers and traditional partners alike. As NCTC grows to meet these new and more complex challenges, one thing will remain unchanged: our steadfast dedication to keeping our nation safe.
In August 2004, and at the recommendation of the 9/11 Commission, TTIC was incorporated into the National Counterterrorism Center (NCTC) by Executive Order (EO) 13354, which became the foundation for codifying NCTC's authorities in the Intelligence Reform and Terrorism Prevention Act (IRTPA) of 2004. Through EO 13354 and subsequently IRTPA, NCTC was given the responsibilities for not only integrating analysis and coordinating information sharing and situational awareness, but also for strategic operational planning in direct support to the President.
The National Strategy for Counterterrorism addresses the complexity of today's terrorism environment by emphasizing the use of all instruments of U.S. power as well as the capabilities of our partners to counter all terrorists that threaten the U.S., our citizens, and our interests abroad.
Read the National Strategy for Counterterrorism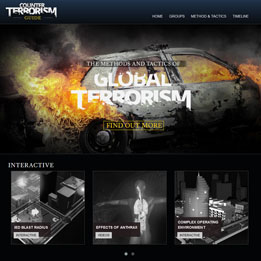 The US National Counterterrorism Center (NCTC) is pleased to present the International Terrorism Guide Website, a ready reference guide for law enforcement, intelligence, military and security personnel, contingency planners, or citizens concerned about international terrorist threats. This site contains many features across the full range of issues pertaining to international terrorism: technical pages on various threat-related topics, terrorist groups, and wanted terrorists.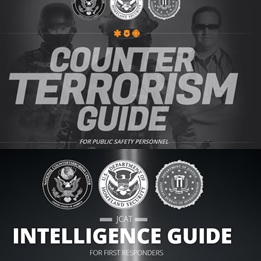 These websites contain intelligence products designed to enhance awareness of terrorism threats, tactics, techniques and procedures intended to help protect yourselves and your jurisdictions against potential terrorist attacks.